TROY FlexPay is a QuickBooks payment solution that simplifies invoice management and payments in QuickBooks.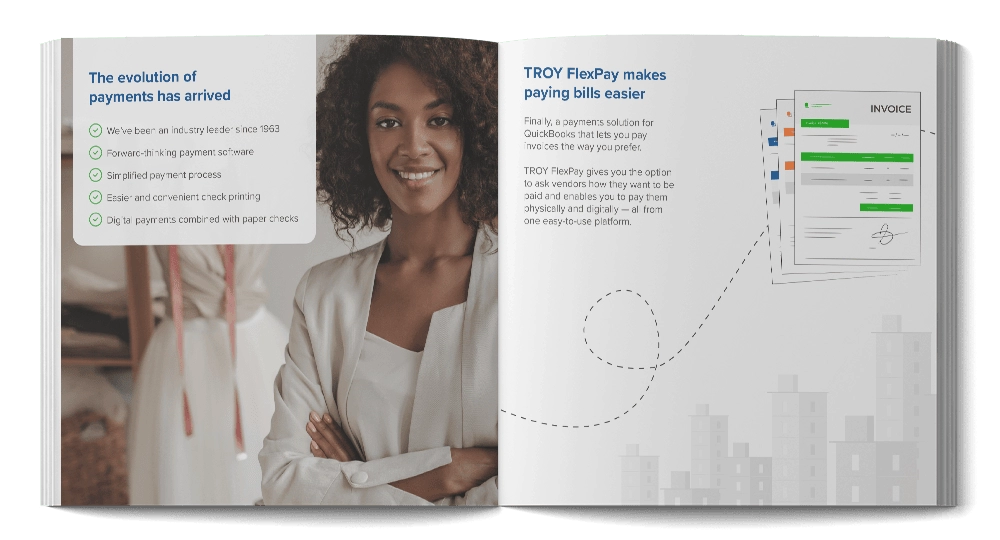 Brochure Summary
Flexible Payments platform for QuickBooks Users. See how the evolution of payments is effecting businesses and how TROY FlexPay can help you navigate the changes. We're uniting the worlds of print and digital by giving small businesses the flexibility they need to make payments. See how TROY FlexPay keeps you in control, improves your process, and displays your invoices in a simple and organized user experience.

Small businesses need multiple payment options, TROY FlexPay offers the ability to send digital checks, ACH payments, or easily print your own check on blank check stock or use our print and mail check fulfillment service. Everything is integrated with QuickBooks and protected with our enterprise grade security.